IWP is proud to partner with the best customer glulam manufacturer's in the west, allowing us to provide the best option for your custom job specific  requirements
Western Structures:
Located in the heart of our nation's timber country , Western Structures manufactures custom, top-quality glulam beams and is well known among builders, architects and developers all over the world.
Western Structures products can be found in high profile projects and residences across the United States and internationally.  At IWP we appreciate Western Structures service – including design, fabrication and technical support.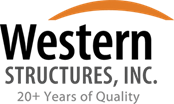 Calvert:
As one of the oldest continuous glulam manufactures in the U.S., Calvert Company was founded in 1947 and brings more than 60 years of experience producing high quality glued laminated beams. Calvert operates two manufacturing plants in Washougal and Vancouver, Washington.
Calvert Company's production capabilities provide customers with great flexibility and versatility,  producing glulams for both commercial and residential projects around the world.  Products include large, straight beams for commercial projects; curved and arched glulam for custom applications; stock beams; high-strength GL3000 beams for engineered or systems; fabricated beams and glulam trusses; high quality export beams; turned round columns and many other custom products.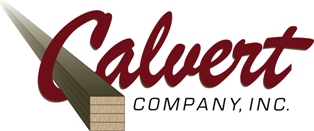 Zip-O-Laminators
Founded in 1944, Zip-O-Log Mills Inc. is a family-owned business located in Eugene, Oregon. Zip-O is  commited to providing top quality Douglas Fir products , and recent upgrades to the mill add the capability to provide custom glulam orders up to 115' in length, and allows Zip-O to offer custom fabrication in both Doug Fir or Alaskan Yellow Cedar.