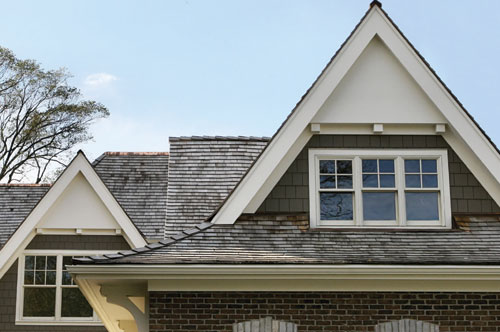 IWP is proud to offer WindsorONE Protected S1S2E and S4SSE Trim Boards, Specialty Boards, Traditional Mouldings, and Exterior Brickmould.
The first thing you notice when you approach a home are the details,  and quality trim shows off the exterior and interior detail work of every home. The builder's craftsmanship is what gets them noticed and generates referrals. Builders use WindsorONE because every stick of WindsorONE is smooth, straight and comes with an industry leading prime coat. Focusing on detail and craftsmanship is what has made WindsorONE a leader in the interior/exterior trim market since 1972.
These products, made in the USA, are available through IWP in Oregon, Washington, Idaho, Montana, Hawaii, Alaska, Utah & Wyoming.
| Trim | Grade | Surfacing | Lengths |
| --- | --- | --- | --- |
| 1 x 2, 1 x 4, 1 x 6, 1 x 8, 1 x 10, 1 x 12 | Clear FJ - Protected | S1S2E | 16' & 20' |
| 5/4 x 3, 5/4 x 4, 5/4 x 6, 5/4 x 8. 5/4 x 10, 5/4 x 12 | Clear FJ - Protected | S1S2E | 16' & 20' (5/4 x 3 16' only) |
| 2 x 2, 2 x 4, 2 x 6, 2 x 8, 2 x 10, 2 x 12 | Clear FJ - Protected | S1S2E | 16' & 20' |
| 1 x 3, 1 x 4, 1 x 5, 1 x 6, 1 x 8, 1 x 10, 1 x 12 | Clear FJ - Protected | S4SEE | 16' & 20' (1 x 3 - 16' only) |
| 5/4 x 3, 5/4 x 4, 5/4 x 5, 5/4 x 6, 5/4 x 8. 5/4 x 10, 5/4 x 12 | Clear FJ - Protected | S4SEE | 16' |
| | | | |
| Specialty Boards | Grade | Net Size | Length |
| 1 x 4 T & G Bead Board | Clear | 9/16" x 3-5/16" | 16' |
| 1 x 6 T & G Wide Bead Board | | 3/4" x 5-3/8" | |
| 1 x 6 T & G V-Groove | Clear | 23/32" x 5-1/2" | 16' |
| 1 x 6 & 1 x 8 Shiplap | Clear | 3/4" x 5-1/2"or 7-1/4" | 16' |
| 1 x 6 T & G Plantation | Clear | 3/4" x 5-1/2" | 16' |
| 1x8x16' T & G | Clear - Protected | 11/16" x 75-1/2" | 16' |
| | | | |
| Mouldings | | Net Size | Length |
| Classical Colonial Back Band | | 7/8" x 1-3/4" | 17' |
| Classical Colonial Base | | 1-3/16" x 7-1/4" | 16' |
| Classical Colonial Casing | | 3/4" x 5-1/2" | 17' |
| Classical Colonial Chair Rail | | 1-5/8" x 2-1/4" | 16' |
| Classical Colonial Crown | | 3/4" x 4-5/16" | 16' |
| Classical Colonial Crown | | 3/4" x 3-19/32" | 16' |
| Classical Craftsman / Colonial Revival Picture | | 3/4" x 1-3/4" | 16' |
| Classical Craftsman Apron | | 3/4" x 3-9/16" | 17' |
| Classical Craftsman Base | | 3/4" x 7-1/4" | 16' |
| Classical Craftsman Casing | | 3/4" x 4-1/4" | 17' |
| Classical Craftsman Crown | | 3/4" x 4-9/16" | 16' |
| Classical Craftsman Header Cap | | 1-5/16" x 2-1/4" | 16' |
| Classical Craftsman Plinth Block | | 1-3/8" x 8" | |
| Classical Craftsman Stool | | 1-1/16" x 4-1/4" | 16' |
| Classical Craftsman Stop | | 7/16" x 1-1/16" | 16' |
| Colonial Revival Apron | | 3/4" x 3-9/16" | 17' |
| Colonial Revival Base | | 3/4" x 7-1/4" | 16' |
| Colonial Revival Base Shoe | | 1/2" x 3/4" | 16' |
| Colonial Revival Casing | | 1-3/16" x 4-3/8" | 17' |
| Colonial Revival Crown | | 3/4" x 4-9/16" | 16' |
| Colonial Revival Stop | | 1/2" x 1-7/8" | 16' |
| Greek Revival / Colonial Revival Stool | | 1-1/16" x 4-1/2" | 16' |
| Greek Revival Band Mold | | 3/4" x 3/4" | 17' |
| Greek Revival Base | | 3/4" x 5-1/2" | 16' |
| Greek Revival Crown | | 1-1/16" x 4" | 16' |
| Greek Revival/Classical Craftsman Cove | | 3/4" x 7/8" | 16' |
| Traditional Beaded Casing | | 3/4" x 4/1/4" | 17' |
| Traditional Beaded Casing | | 3/4" x 5-1/4" | 17' |
| Traditional Beaded Casing/Greek Revival Casing | | 3/4" x 3-1/2" | 17' |
| Traditional Caps | | 7/8" x 1-1/4" | 16' |
| Traditional Caps | | 1-3/4" x 1-3/8" | 16' |
| Traditional Double Beaded Casing | | 3/4" x 3-1/2" | 17' |
| 1 x 2 S4SEE Traditional | Interior only | 3/4" x 1-1/2" | 16' |
| W1-381 Protected Brickmold | Protected | 1-1/4" x 2" | 17' |
| W1-634 Protected Water Table | | 1-7/16" x 3-1/4" | 16' |