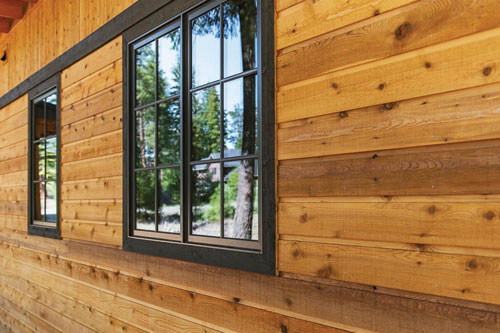 For siding, trim, decking, soffit, fencing, and countless other applications, tight knot cedar is the perfect combination of beauty and durability.  With natural resistance to decay and insects, cedar is long-lasting  and time-tested featuring deep, rich colors and distinctive characteristics.
Please note that while lengths are random, you can expect the mix to be approximately 50% 8' & 10', 35% 12' &  14', and 15% 16', 18' & 20'
Our selection of tight knot lumber & boards is listed below.  For details on other tight knot products please click on the description above!
| | | | |
| --- | --- | --- | --- |
| Western Red Cedar – Kiln Dried Tight Knot | | | |
| Size | Grade | Surfacing | Lengths |
| 1 x 3, 1 x 4, 1 x 6, 1 x 8, 1 x 10, 1 x 12 | Select Tight Knot | S1S2E | Random Length 8'- 20' |
| 5/4 x 4, 5/4 x 6, 5/4 x 8, 5/4 x 10, 5/4 x 12 | Select Tight Knot | S1S2E | Random Length 8'- 20' |
| 2 x 4, 2 x 6, 2 x 8, 2 x 10, 2 x 12 | Select Tight Knot | S1S2E | Random Length 8'- 20' |
| | | | |
| 2 x 4 & 2 x 6 | Arch Knotty | S4S | Random Length 8'- 20' |
| | Arch Knotty | S4S | Random Length 8'- 20' (Tumwater only) |
| | | | |
| Western Red Cedar – Green Appearance Grade Knotty | | | |
| Size | Grade | Surfacing | Lengths |
| 1 x 3, 1 x 4, 1 x 6, 1 x 8, 1 x 10, 1 x 12 | Select Tight Knot | S1S2E | Random Length 8'- 20' |
| 5/4 x 4, 5/4 x 6, 5/4 x 8 | 2& Btr No Hole Appearance | | |
| 2 x 8, 2 x 10, 2 x 12 | 2& Btr No Hole Appearance | S1S2E | Random Length 8'- 20' |
| | | | |
| 2 x 4 & 2 x 6 | Arch Knotty | S4S | Random Length 8'- 20' |
| 4 x 4 | Appearance Grade | S4S Eased Edge | 8', 10, 12' |
| | | | |
| 4 x 4, 4 x 6, 4 x 8, 4 x 10, 4 x 12 | 2 & Btr pulled for Appearance | S4S Square Edge and Full Sawn Rough | 8', 10, 12', 16', 20' |
| 6 x 6, 6 x 8, 6 x 10, 6 x 12 | 2 & Btr pulled for Appearance | S4S Square Edge and Full Sawn Rough | 8', 10, 12', 16', 20' |