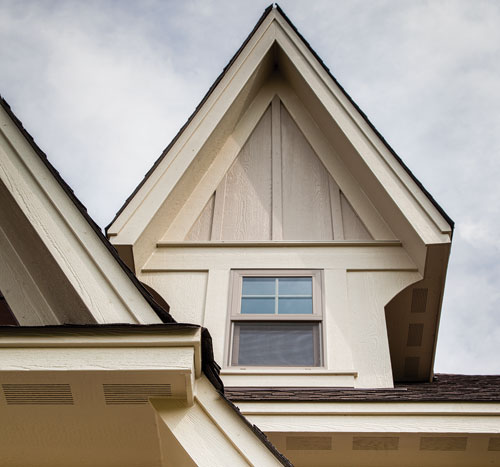 LP SmartSide Trim & Fascia from IWP comes in a wide range of dimensions and lengths up to 16' for limited seams and better efficiency on the job. You get a premium appearance that enhances the curb appeal of any home. Plus, LP SmartSide Trim & Fascia has every option you need to add a touch of craftsmanship that's hard to miss.
Features & Benefits
Interior or exterior use, including corner boards, windows and doors
Narrow widths save cutting time
Pre-primed for exceptional paint adhesion
16' length can result in faster installation and fewer seams
Industry-Leading Warranty
Choose LP SmartSide products with confidence.


| LP SmartSide Trim & Fascia | |
| --- | --- |
| 440 Series Cedar Texture (Strand Substrate) | 440 Series Reversible (Fiber Substrate) |
| 1 x 2 x 16' – Textured | 1 x 4 x 16' |
| 1 x 3 x 16' – Textured | 1 x 6 x 16' |
| 1 x 4 x 16' – Textured or Smooth | 1 x 8 x 16' |
| 1 x 6 x 16' – Textured or Smooth | |
| 1 x 8 x 16' – Textured or Smooth | |
| 1 x 10 x 16' – Textured | |
| 1 x 12 x 16' – Textured | |
| 540 Series Cedar Texture (Strand Substrate) | 540 Series Reversible (Fiber Substrate) |
| 5/4 x 3 x 16' – Textured | 5/4 x 4 x 16' |
| 5/4 x 4 x 16' – Textured or Smooth | 5/4 x 6 x 16' |
| 5/4 x 6 x 16' – Textured or Smooth | 5/4 x 8 x 16' |
| 5/4 x 8 x 16' – Textured or Smooth | 5/4 x 10 x 16' |
| 5/4 x 10 x 16' – Textured or Smooth | 5/4 x 12 x 16' |
| 5/4 x 12 x 16' – Textured | |