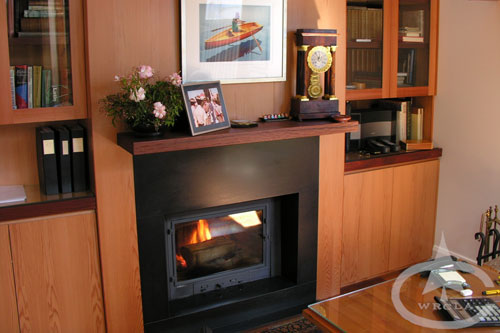 Western Red Cedar is beautiful and functional, with natural resistance to insects and decay.   Aye & Btr KD Clear Cedar takes the beauty of cedar to a new level, with excellent appearance perfectly suited for interior and exterior applications.  Here a couple of key facts about the  Aye & Btr clear cedar grade!
Aye & Btr cedar does allow for some small pin knots
This grade is available in both vertical and mixed grain
Cedar's beauty is due to its unique characteristics – expect variation in color and grain.
| Western Red Cedar – Aye & Btr | | | |
| --- | --- | --- | --- |
| Size | Grade | Surfacing | Lengths |
| 1 x 2, 1 x 3, 1 x 4, 1 x 6, 1 x 8, 1 x 10, 1 x 12 | A & Btr Mixed Grain | S1S2E | Random Length 8'- 20' |
| 5/4 x 4, 5/4 x 6, 5/4 x 8, 5/4 x 10, 5/4 x 12 | A & Btr Mixed Grain | S1S2E | Random Length 8'- 20' |
| 2 x 4, 2 x 6, 2 x 8, 2 x 10, 2 x 12 | A & Btr Mixed Grain | S1S2E | Random Length 8'- 20' plus 3' & 4' Balusters |
| 2 x 2, 2 x 4, 2 x 6 | A & Btr Mixed Grain | S4S | Random Length 8'- 20' |
| | | | |
| | A & Btr Vertical Grain | S1S2E | |
| | | | |
| 2 x 8, 2 x 10, 2 x 12 | C & Btr | S1S2E | Random Length 8'- 20' |
| 4 x 4 | C & Btr | S4S | 8', 10 ', 12' |