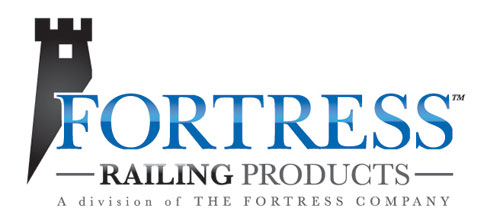 Fortress Fe26  Iron Railing is a pre-welded, easily customized and enhanced version of traditional wrought iron railing that brings unparalleled quality to any patio, deck or balcony.  It provides a clean, classic appearance that is versatile for a variety of applications and surfaces. Fortress Iron features the  FortressShield coating system – pre-galvanized steel, zinc phosphate, e-coat and premium powder coating.  This makes Fortress Fe26  Iron Railing the most elegant and durable iron railing system on the market.  Posts are available with pre-attached brackets for faster installation and lower labor costs.  Why Fortress?
3 Colors – Black Sand, Gloss Black, Antique Bronze
FortressShield Coating
15 Year Warranty
Options, options, options!!!
| Product Description | Available Sizes | Colors |
| --- | --- | --- |
| Panels & Gates | | |
| Pre-welded Horizontal Panels (for use with Accent top) | 28" x 8' | Gloss Black, Black Sand |
| Pre-welded Horizontal Panels | 34" & 40" x 6', 8', 10' | Gloss Black, Black Sand, Antique Bronze (10' in Black Sand Only) |
| Adjustable Stair Panels | 34" & 40" x 6', 8' | Gloss Black, Black Sand, Antique Bronze |
| Pre-Welded Horizontal Vienna Panels | 34" & 40" x 8' | Gloss Black, Antique Bronze |
| Pre Welded Gate Panels (36" rough opening) | 34" & 40" x 34" | Gloss Black, Black Sand, Antique Bronze |
| Gate Uprights (for use with a cut horizontal panel – max 48" rough opening) | 34" & 40" | Gloss Black, Black Sand, Antique Bronze |
| Gate Latch & Hinge Kit | | Matte Black |
| | | |
| Brackets – see the post section for PRE-ATTACHED BRACKETS!!! | | |
| Universal Brackets (for horizontal panels) | 1" & 1.25" – 4 pk | Gloss Black, Black Sand, Antique Bronze |
| Universal Adjustable Adapter (for use with Universal Bracket for stair panels or angles) | 1" & 1.25" – 4 pk | Gloss Black, Black Sand, Antique Bronze |
| Simplified Stair Bracket (option to Universal system) | 1" & 1.25" – 4 pk | Black Sand– 4 pack |
| Collar Brackets (for horizontal panels) | 1" & 1.25" – 4 pk | Gloss Black, Black Sand, Antique Bronze (1.25" Gloss Blk only) |
| Adjustable Collar Brackets (for Stair panels) | 1" & 1.25" – 4 pk | Gloss Black, Black Sand, Antique Bronze (1.25" Gloss Blk only) |
| Adjustable Collar Brackets (for Stair panels) | 1" & 1.25" – 4 pk | Gloss Black, Black Sand, Antique Bronze (1.25" Gloss Blk only) |
| Fascia Mount Brackets – Straight, Inside Corner & Outside Corner | 2" | Gloss Black, Black Sand, Antique Bronze (1.25" Gloss Blk only) |
| | | |
| Posts | | |
| Iron Post w/ Universal Pre-attached Brackets – Line Posts, Corner Posts & End Posts | 2" & 3" x 39.5" | Gloss Black, Black Sand, Antique Bronze (3" in Black Sand Only) |
| Iron Post - Blank | 2" & 3" x 39.5, 45.5" | Gloss Black, Black Sand, Antique Bronze |
| Fascia Mount Iron Post - | 2" & 3" x55" | Gloss Black, Black Sand, Antique Bronze |
| Post Caps – Dome Style | 2" & 3" | Gloss Black, Black Sand, Antique Bronze |
| Post Cap – Ball Style | 2" | Gloss Black |
| Post Base Covers – 2 pc | 2" & 3" | Gloss Black, Black Sand, Antique Bronze |
| Post Base Anchor Base Plate (for 2" post & 3" posts) | 4" & 5" | |
| | | |
| Accessories | | |
| I-Supports (support for under rail sections) | | Gloss Black, Black Sand, Antique Bronze |
| Rail Clip (for attaching wood or composite top cap) | | |
| Colonial Accent Top Rail | 8' | Gloss Black, Black Sand |
| Accent Top Panel (for use with 28" Horiz. Panel) Ring Top, Circle Top, 3-Rail | 5" x 8' | Gloss Black, Black Sand |