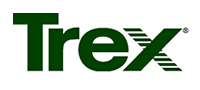 WINCHESTER, Va., August 25, 2011 – Trex Company, the world's largest manufacturer of wood-alternative decking and railing products, is expanding its foothold in the Pacific Northwest region with the addition of International Wood Products, LLC (IWP) to its distribution network. IWP will now supply Trex® products – including the high performance Trex Transcend® decking and railing collection – to dealer partners across the territory.
"We are pleased to have IWP join the strongest distribution network within the industry," said Mitch Cox, vice president of sales for Trex Company. "IWP has a tremendous reputation in the marketplace for service and support, and we look forward to their efforts in helping Trex achieve its goal of continued market share growth."
Headquartered in Clackamas, Ore., IWP is a family-owned, full service, stocking distributor of quality building products that has been distributing composite decking and railing for nearly 15 years. Its primary trading territory for Trex will consist of Oregon, Washington and Alaska. Through this agreement, Trex has displaced previously stocked competitive products.
"Trex is the number one brand and market leader in the composite decking, railing and lighting category," said Doug Hart, CEO at IWP. "We felt the timing was right for International Wood Products (IWP) to make a change and move forward with the Trex brand of products. This is a powerful partnership between a premier distributor and the leader in the outdoor living category and we are excited about the opportunity this represents for IWP and for Trex."
The announcement comes on the heels of several new additions to the Trex product portfolio, including the just-launched Trex Transcend Porch Flooring and Railing System, energy efficient Trex DeckLighting™, Trex Elevations™ steel deck framing, as well as several new color options for the Trex Transcend decking collection.
Trex products are offered through an extensive network of building products distributors and dealers, and are sold at more than 5,500 retail locations. For more information, visit www.trex.com, www.trexpartners.com or www.iwpllc.com.
About Trex Company
Trex Company is the world's largest manufacturer of high performance wood-alternative decking and railing, with more than 20 years of product experience. Stocked in more than 5,500 retail locations worldwide, Trex outdoor living products offer a wide range of style options with fewer ongoing maintenance requirements than wood, as well as a truly environmentally responsible choice. For more information, visit trex.com. You also can follow Trex on Twitter (@Trex_Company), "like" Trex on Facebook, or view product and demonstration videos on the brand's YouTube channel (TheTrexCo.).