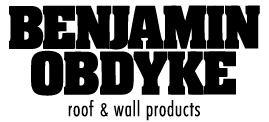 IWP is proud to partner with Benjamin Obdyke, an industry leader in moisture management solutions offering a wide range of products for any exterior cladding project.
 For maximum protection and durability for your wall system, the SLICKER family of rainscreens provide drainage and at least a 3/8" ventilated space for drying capacity behind the siding. This system is ideal for high-wind driven rain areas and behind absorptive claddings like wood and fiber cement siding. For masonry applications, SLICKER MAX is a tried and true rainscreen designed for use behind stucco or veneered stone.
 You've seen this growing trend. Open joint siding in hardwoods, composites, cedar… it seems to be popping up everywhere. For open joint applications, make sure to use a weatherization system that's designed to handle long-term UV exposure… INVISIWRAP UV housewrap!
 When it comes to exterior moisture protection, there is no one-size-f fits-all… but HYDROGAP is pretty close! A housewrap with premium WRB characteristics, plus a true drainage gap for the removal of bulk water. Not quite a rainscreen, but more than a basic WRB, HYDROGAP is a versatile solution to ensure water escapes quickly from the wall system.
 For a "back to basics approach, select a WRB offering premium performance at a competitive price – FLATWRAP HP
When used in conjunction with HYDROFLASH GP, HYDROFLASH LA, OR HYDROFLASH UV and related products these systems can offer excellent protection and awesome warranties!